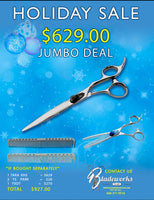 Sale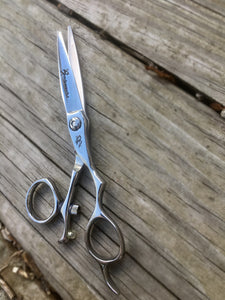 Sharpening
For sharpening inquiries please email us at
Bladeworks1010@gmail.com
Our Prices are as follows.
8$ for standard blades
9$ for wide blades

12.50 for 5 in 1
35$ for shears
30$ for thinning shears
Each Sharpener in our Service Department has been factory trained with the expertise to sharpen your shears to "like new". Our technicians will do the following:
Clean
Inspect
Disassemble
Triple Hand Hone the convex edges to the original factory specifications for angles and sharpness
Polish the hollow ground side of the blade
Rework/Polish the inside ride area to factory specifications
Remove bearing, clean and replace or install new bearing if necessary.
Replace bumper as required
Check finger rest/replace if necessary
Balance shear to factory specifications.
Reassemble
Oil
Test
Wrap properly
Cost including all necessary parts, labor.